Harem Pants: Styling Tips And How To Wear Them
The clothing industry, just like any other creative and artistic domain, has a history. Every different outfit can be traced back to ancient times. At the same time, one can also trace its evolution and progress from the account until today. The way people used to wear a particular dress or attire in previous times has changed and bloomed due to changes in perspectives, age, suitability, and defying stereotypes. Harem trousers or pants are one brilliant example of how fashion has changed in years.
In this article, we will be discussing more of them, considering their history to throw some light on how to wear and style them today:-
WHAT IS A HAREM TROUSER?
Harem pants are long pants that are baggy but enclosed near the ankle. Initially, they were known as harem skirts. However, their history refers back to the 20th-century attire worn in harems usually based in middle east countries. Today, they have become a part of casual and comfortable culture style and have become very popular almost in every country. One of the primary reasons behind its immediate popularity was its gender inclusiveness. Harem trousers were considered liberating and comfortable and are available for both men and women.
HOW TO WEAR THEM?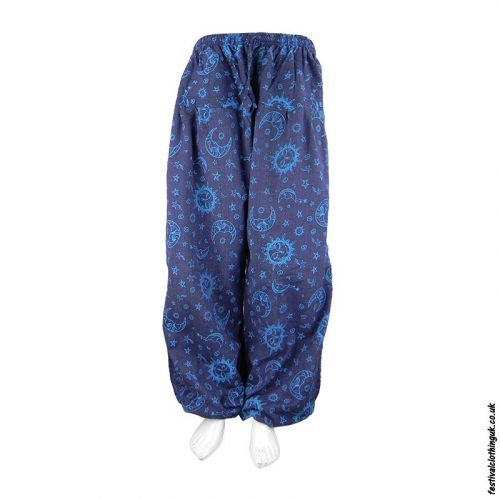 They are long loose pants made from the most comfortable fabric, and there are numerous ways one can stylise them for multiple occasions or wear them casually. They look good in solid colours as well as in various prints. If you are a beginner, you can consider the following:
Choose the contrast tops in terms of colours. For example, if you wear dark solid colour harem trousers like black, maroon, or blue, you can use a printed top or vice versa. Wearing plain colours will be fine but matching a printed top with printed pants is full no.
Elevate your look with high heels. Choose natural fabrics like cotton, silk, satin, etc., for better draping and look. Experiment with them with crop tops, jackets, belts, etc. for a modern look
STYLING TIPS
Besides being comfortable, harem pants are significantly in vogue. You can style them in multiple manners and carry them with grace. Some important styling tips are:
Wear a high waist harem trouser with a drop shoulder top for an artistic and minimalist look. If you love experimenting with fusion, carrying dark solid colour harem trousers with a black leather jacket creates an ultimate boho biker chic look. Make sure to pair your watch with suitable high heels for maximum impact. You can carry harem trousers with a Crop ethnic Jacket. The look is perfect for a festive occasion. You can also search for denim harem trousers and wear them with printed tees, crop tops, blouses, etc. and become the sassiest chic in any space.
Try mix-matching a harem trouser with a hoodie for a crazy comfortable look. Tank tops, shirts, jackets, etc., can be stylised easily for a suitable and convenient look.
CONCLUSION 
There are multiple ways to stylise and dress up in harem trousers. Keep experimenting with newer looks that suit your personality the best!